Thanks for joining me on this newsletter journey, which arrives every other Wednesday starting today!
Please reply or send me your feedback and wins so I can upgrade this format over time.
Whether you're starting now or have promoted for decades, these letters will help you prioritize impact, achieve more with less, and give you a push when needed most. So if you're ready to become a more effective promoter of your work and attract patrons that support you, let's go!
A gift for you
Your sub is a vote of trust, and I'm super humbled by that. As thanks, here's my favorite marketing tool in the world: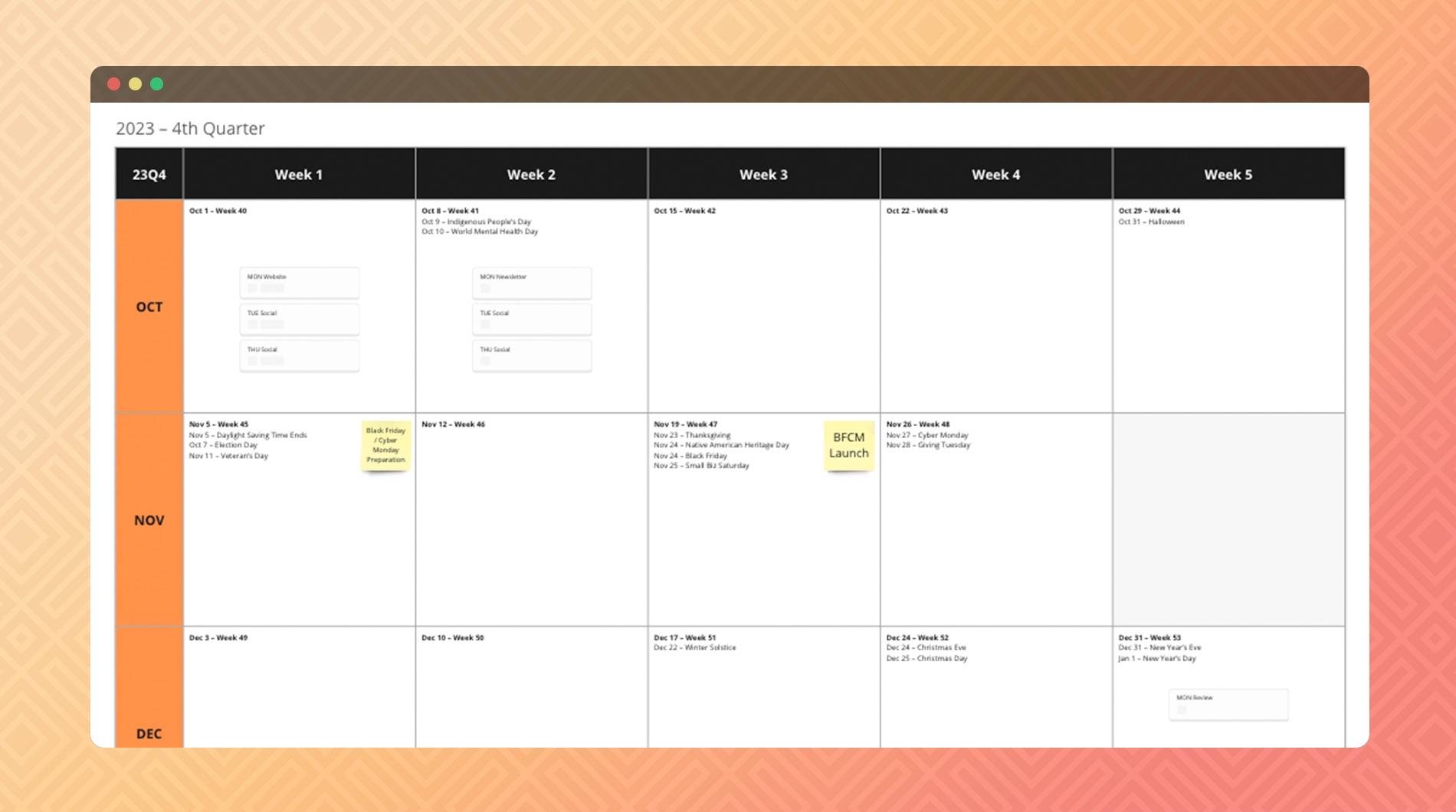 Screenshot of my promo calendar template
Why use this? Because every Marketing SAAS sucks. You pay corporate prices for features you don't use, and they'll never support every newsletter and website that exists. Buffer's free plan is generous, but forget your 4th, 5th, 6th social accounts at $6 each/month.
More reasons to try it:
Strategy is best crafted on a whiteboard where you can get messy.
Refining is easier over weeks and quarters, not days and months!
Shape it to your needs instead of caving to existing structures.
Your plan visually spills out of the box when you're too ambitious.
It's not a spreadsheet! Connect media files to the whole picture.
Guests can access your entire plan, bookmarks, notes in one URL.
I'm confident this will simplify your pipeline in 2-3 weeks. Test it and let me know what clicks for you.